#Sizzla - Born A King (Album Out everywhere May 6th)
The new album 'Born A King' sees legendary Jamaican artist Sizzla at the breathtaking peak of his musical and lyrical abilities, balancing traditional roots reggae, dancehall, hiphop and global beats with all-out futuristic sounds and production. Focusing 100% of his energy on positive, uplifting and conscious lyrics, Sizzla combines his unique melodic sense and vocal delivery with some of the toughest production ever featured amongst his extensive catalogue. Australian heavyweight reggae and hip-hop producer Mista Savona (Muti Music) has pulled out all the stops, combining his flair for sampling, composition and the full utilization of a ten piece studio band to deliver a scorching 15 track selection that is easily one of the strongest albums of Sizzla's career.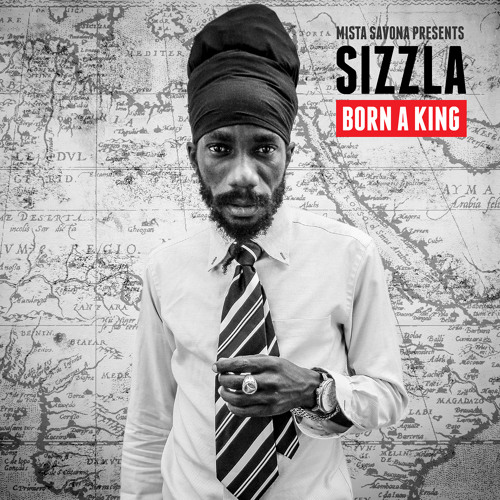 To give some background on this project, whilst on tour in Australia we met Mista Savona, a Melbourne based producer who had just returned from Jamaica with a bag of new riddims and an almost-completed album with legendary reggae artist Sizzla. We listened to the tunes and loved the fresh new sounds and very positive feel of the album, with its uplifting messages and inspired vocal performances. Muti Music has been releasing a series of Remix EP's as we lead up to the album's May 2014 release, featuring producers at the leading edge of dance music globally. These have been receiving rave reviews across the Blogosphere, play on BBC, XFM, Sirius and numerous other internet and FM stations, as well as reviews in high profile magazines like DJMAG.
KEEP SUPPORTING THE INDEPENDANT INDUSTRY
get it on iTunes May 6th